About Fort McKay Group of Companies
The Fort McKay Group of Companies (FMGOC) is wholly owned by the Fort McKay First Nation. FMGOC has been setting the standard for Indigenous business success in Canada in the oil and gas sector, and beyond.
We are a proud member of the Canadian Council for Aboriginal Business (CCAB).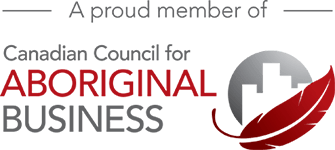 Fort McKay Group of Companies is comprised of four main business units including:
The services offered within these four units help to serve the oil sands industries in many ways with leading experts managing each area of the business, new technology to create more efficient processes and opportunities to hire and train skilled employees.