Community & First Nations
Community & First Nations
Community & First Nations
Bettering the lives of Indigenous people in our community
For more than 30 years, Fort McKay Group of Companies (FMGOC) has contributed to supporting and developing the Fort McKay First Nation community.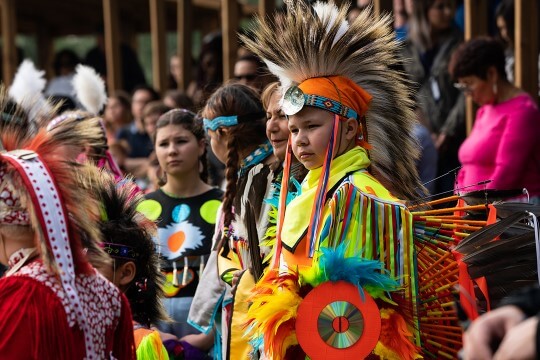 The community of Fort McKay is located approximately 65 km north of Fort McMurray along the banks of the Athabasca River in the Regional Municipality of Wood Buffalo. It was named in 1912 after Dr. William Morrison MacKay – Alberta's first resident doctor and the first President of the Northern Alberta Medical Association.
Fort McKay First Nation consists of approximately 800 Dene, Cree and Métis community members. First Nation roots run deep in Fort McKay, stretching back to 1820 and coinciding with the placement of the Hudson Bay Company trading post in the area. The Nation is managed by an elected Chief, Council and Senior Administrative body led by the Band's CEO.
Established in 1986, the FMGOC is wholly owned and operated by the Fort McKay First Nation. The Nation has always worked to ensure it has the financial independence to make its own decisions, as well as provide for itself and its members.
To preserve and propel the Fort McKay First Nation and better the lives of Indigenous peoples.