Fort McKay Mechanical Services LP
A division of Fort McKay Group of Companies LP
The Fort McKay Mechanical Services LP (FMMS) is a new division owned and operated by the Fort McKay Group of Companies LP (FMGOC) providing code regulated, specialty mechanical and heat-treating services. FMMS was founded to bring high value services and leading technologies to our clients, as well as increasing the number of highly skilled tradespeople on our team.
The company aims to provide ethical and well-rounded service, which means operating at excellence in quality, execution, scheduling and focus on Indigenous employment. FMMS is ABSA certified and brings together a leadership team with over 130 years of industry-leading expertise across the oil and gas, power, mining, forestry and petro-chemical industries.
We are a client driven organization with decades of delivery excellence committed to:
Utilizing industry experts to safely execute specialized services,

Providing regulated, code driven services that are high in demand,

Supporting career and skills development to better the lives of Indigenous people and the community, and

Living our core values, Integrity and Results-oriented.
We also offer rental equipment and sales - call to learn more!
FMMS is a signatory to Local 1460 Alberta Millwrights and the Quality Control Council of Canada. These two unions have a roster of highly skilled labour and the necessary training programs to provide the best service for our clients. 
Each member of the FMMS team has earned trusted reputations and are known across the industry for providing solutions to complex industry and client challenges.
---
Mechanical Services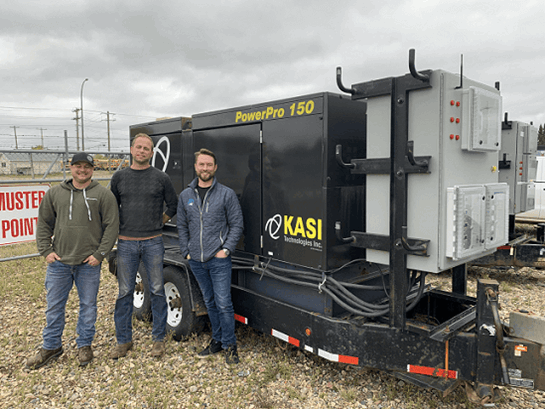 Fort McKay Mechanical Services is leveraging the efficiencies of technology to provide modern digital solutions, concise documentation and efficient operations to each client.
Our skilled field technicians perform services including:
Field Machining 

Flange Facing 

Line Boring & Welding

Cold Pipe Cutting 

Isolation Hydrotesting of flange & welds

Controlled Bolting 

 
Heat Treatment Services
Fort McKay Mechanical Services brings technology and expertise to a highly specialized, thousands-year-old practice requiring great skill and precision. Our Heat Treatment technicians are passionate industry leaders who have their honed skills over decades of experience.

Field Heat Treatment Technicians work routinely to change the chemical and mechanical properties of materials by controlled heating, holding, and cooling to temperatures as high as 2,550°F. Using wireless electrical resistance equipment, the work can be locally remote monitored and has the unique capability to intelligently distribute the power load. Our equipment is designed and custom built for use across Canada with components carefully chosen for our climate and extreme service requirements, including ULC certified combustion units that can provide +/- 15°F of hot air from 140°F to 2,550°F.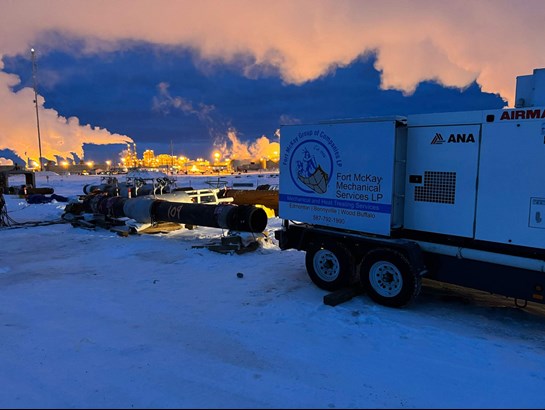 Our skilled field technicians perform services including:
Bake Outs for Degassing Materials  

Preheat for Welding

Post Weld Heat Treatment

Refractory Dry Out

Coating Cures

Process Start Ups

Line Thawing 

Our services are available on call. Send us a message or give us a call, anytime.


Our services are available in Edmonton, Bonnyville, and Wood Buffalo call 1-866-901-7771
To preserve and propel the Fort McKay First Nation and better the lives of Indigenous peoples.