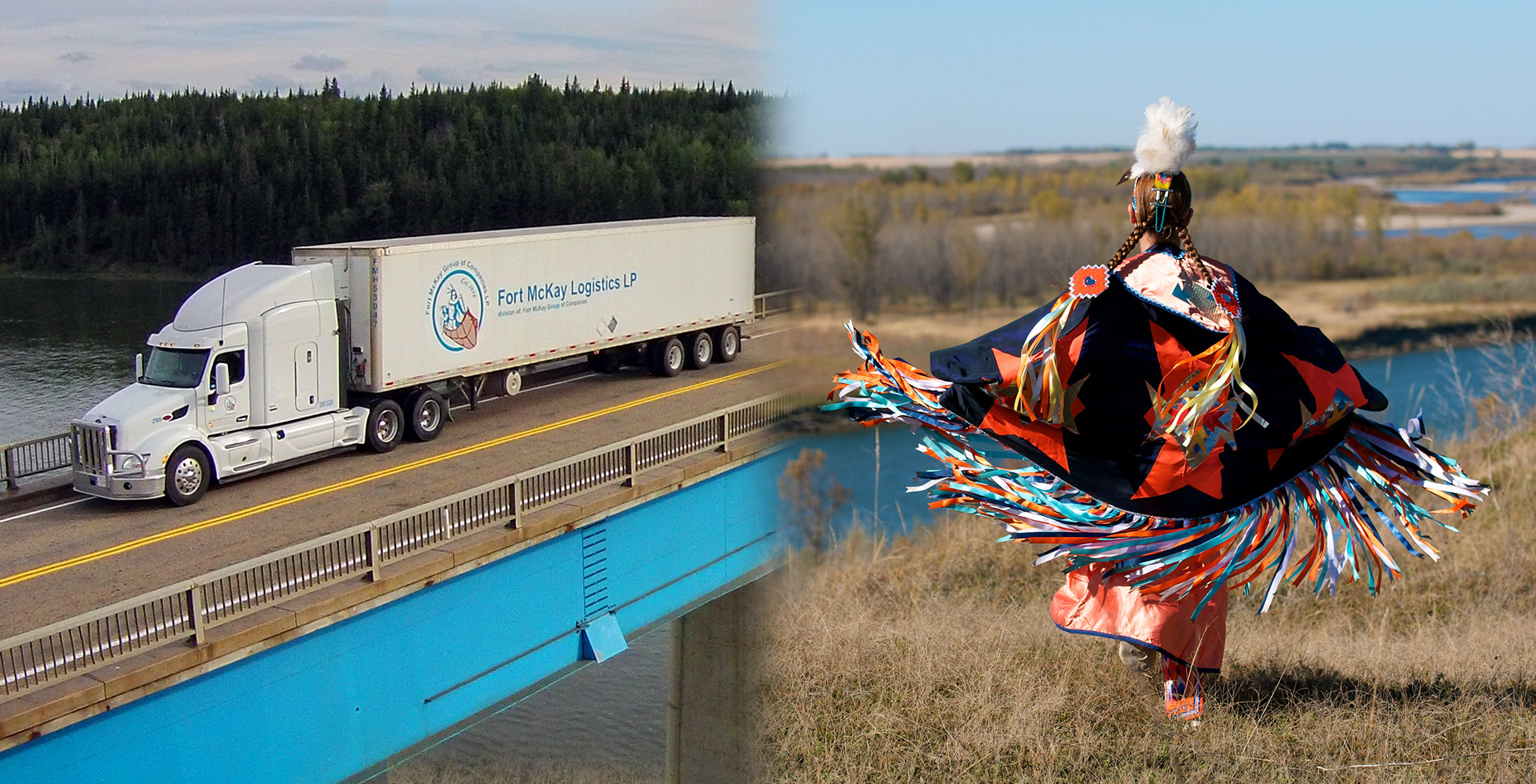 Orange and red haul trucks unveiled to raise awareness about MMIWG, residential schools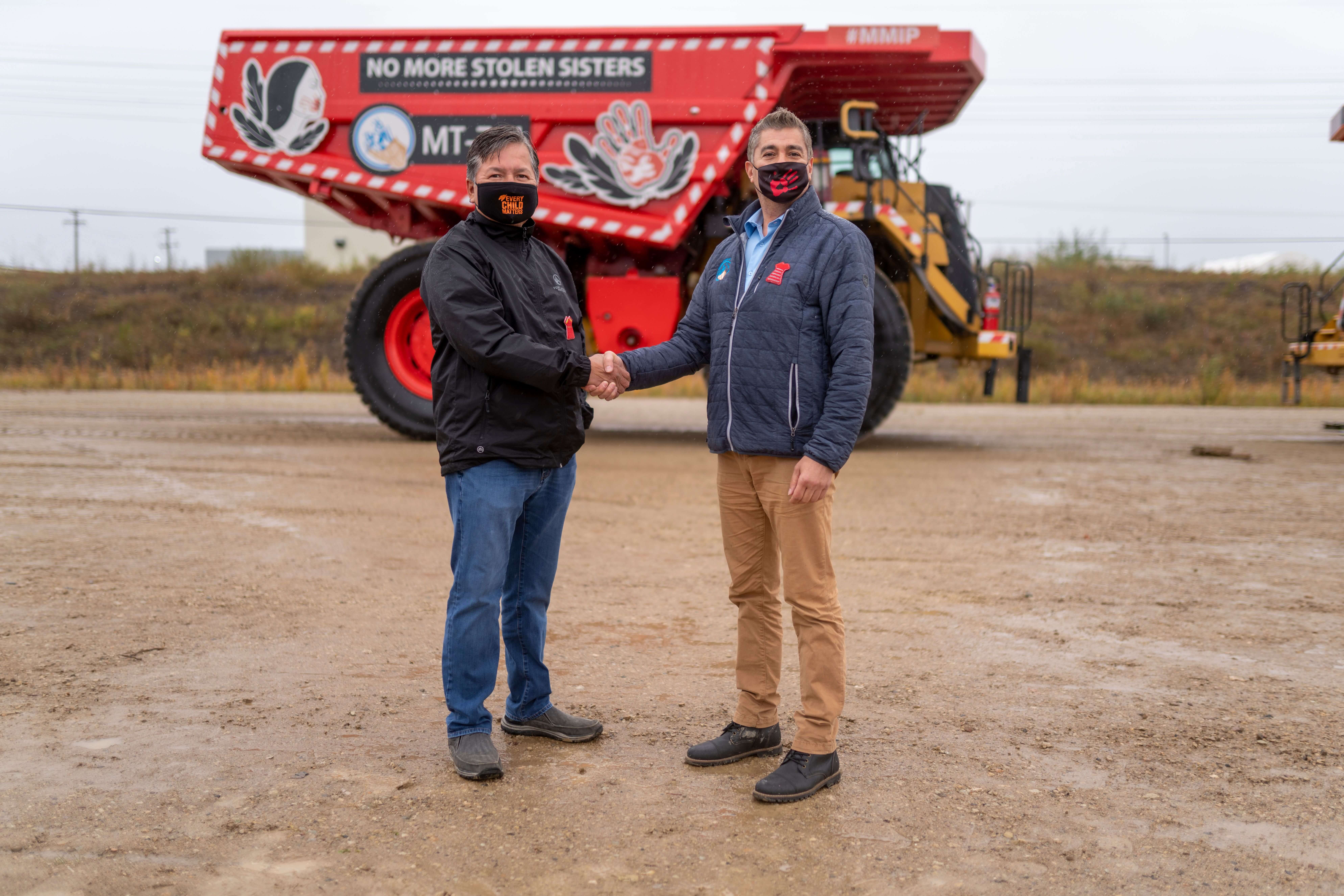 October 05, 2021
Orange and red haul trucks unveiled to raise awareness about MMIWG, residential schools
---
Orange and red haul trucks unveiled to raise awareness about MMIWG, residential schools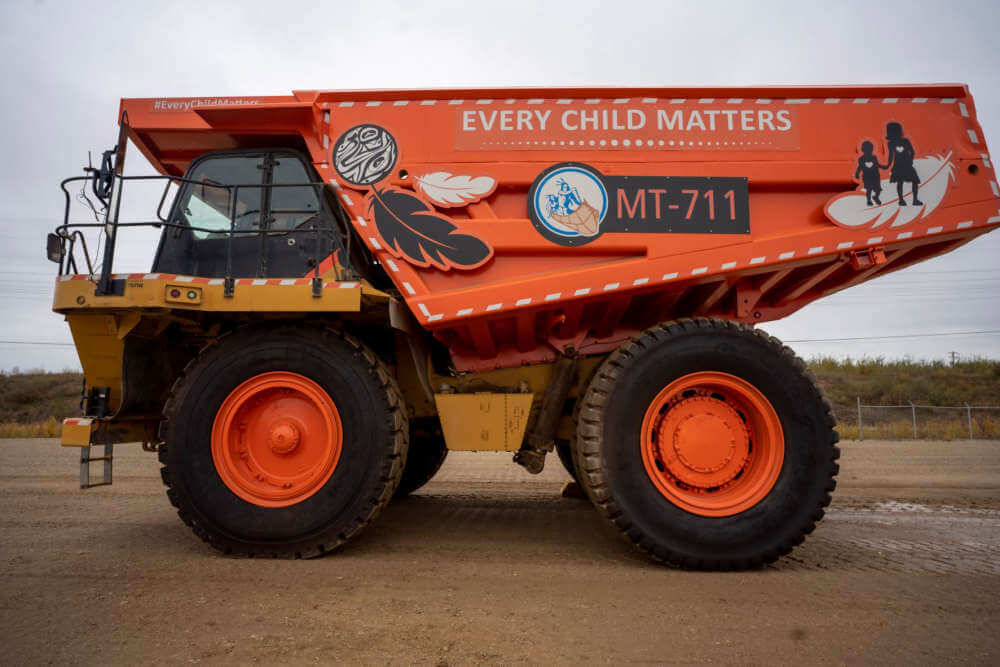 October 5, 2021
By: Bealiqué Kahmahkotayo
The Fort McKay Group of Companies and Fort McKay First Nation have unveiled two 777 haul trucks to commemorate Indian residential school survivors and those children that did not make it home and to raise awareness of missing and murdered Indigenous women and girls.
October 4 was National Day of Awareness for Missing and Murdered Indigenous Women and Girls. And on September 30, the first-ever federal National Day for Truth and Reconciliation was held.
The orange truck was unveiled in June and the red MMIWG one in September. 777 haul trucks are used in heavy industrial work.
The red truck is designed with red handprint and dress images on it, which are symbolic of the disproportionate level of violence that Indigenous women and girls experience across Canada; the other haul truck was painted orange with an image of two small children, feathers and other images on it, along with the phrase "Every Child Matters''.
The haul truck initiative is meant to raise awareness, call for action and to honour those directly affected—the missing, murdered, the survivors, their families and their communities.
For more information on these trucks or other initiatives check out the company's website or Facebook page.
https://www.cfweradio.ca/news/alberta-news/orange-and-red-haul-trucks-unveiled-to-raise-awareness-about-mmiwg-residential-schools/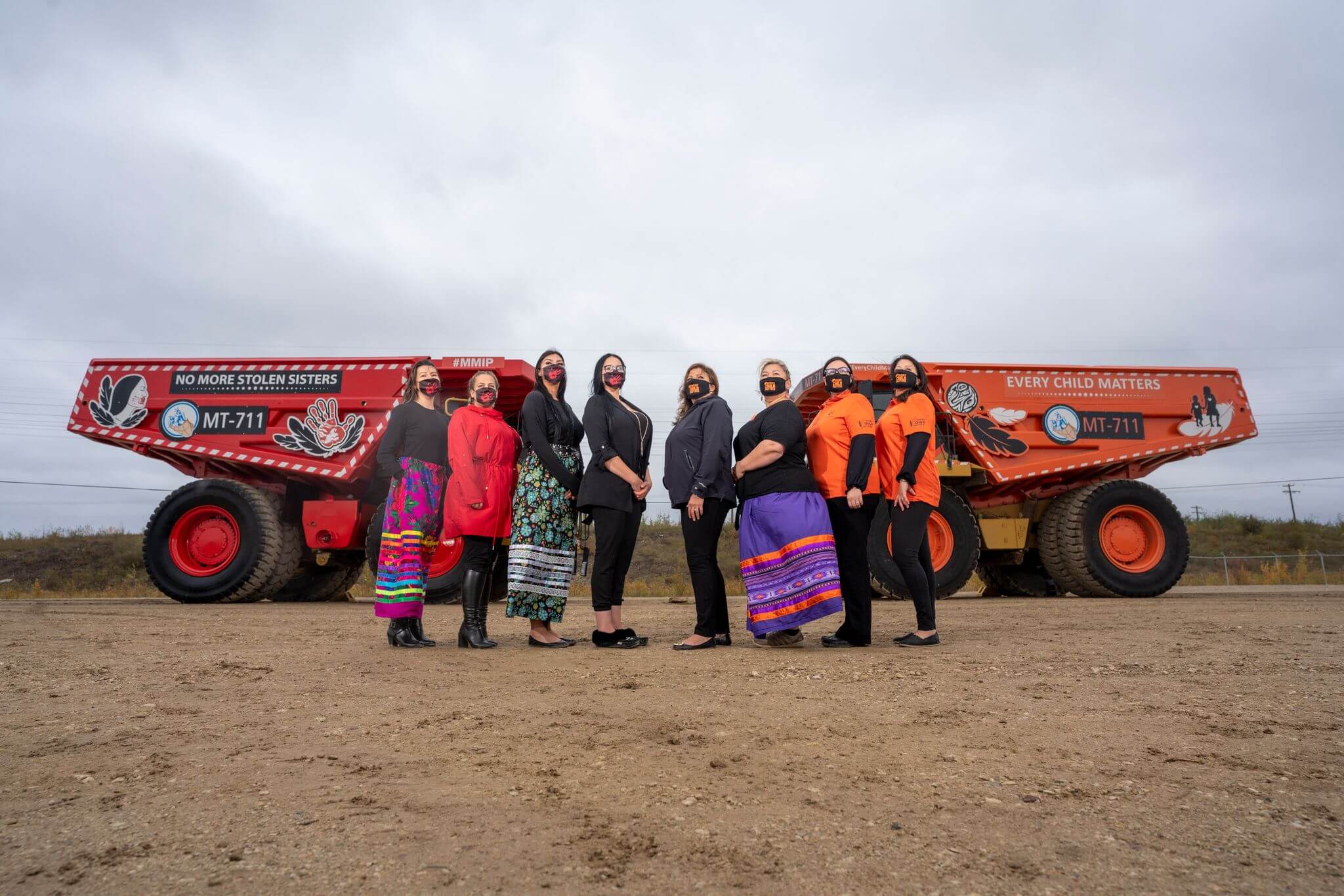 Prev